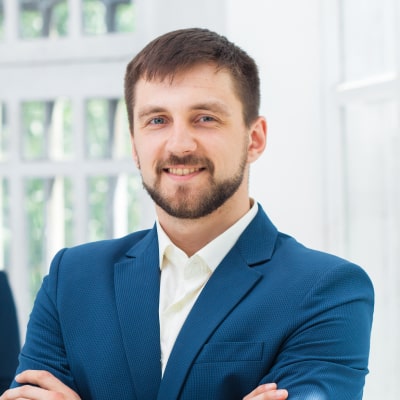 Help to Develop a Sustainable Solution
Ruchit Parekh is a seasoned consultant specializing in Business Strategy Development, Operation Management, Market Research and Analysis, Digital Transformation, Consulting, Brand and Marketing Strategy
Human Resources Consulting Non Profit Consultingt, and grant writing. With a rich history of elevating organizations from grassroots to global prominence, he offers tailored strategies that ensure not just results, but unparalleled growth and impact.
Grant writing, grant proposal, grant writers near me, grant writing examples, grant writing for nonprofits, grant writer near me, grant proposal example, certified grant writer, fundraising, fundraising ideas, school fundraising ideas, association of fundraising professionals, nonprofit consulting, fundraising consulting firms, nonprofit consulting services, nonprofit strategic planning consultant, nonprofit consulting companies
Strategic Planning & Visioning
Ability to formulate and implement forward-thinking strategies that align with an organization's mission and objectives
Fundraising & Resource Mobilization
Proficiency in identifying funding opportunities, building donor relationships, and devising effective fundraising campaigns
Grant Writing Development
Expertise in crafting compelling grant proposals that resonate with potential donors and meet their criteria for funding
Stakeholder Engagement & Relationship Management
Skill in fostering strong relationships with a diverse range of stakeholders, from community members to high-level donors and partners
Program Evaluation & Impact Measurement
Capability to assess and quantify the efficacy of programs, ensuring that they deliver tangible results and contribute to the organization's mission
Organizational Development & Capacity Building
Acumen in strengthening an organization's internal processes, enhancing team capabilities, and ensuring long-term sustainability
Mission
Ruchit Parekh, devoted to empowering organizations with the tools, strategies, and insights they need to elevate their operations and impact. Partner with organizations to turn visions into actionable strategies, ensuring that every mission is not only embraced but brought to life with vigor and precision
Vision
Envision a world where organizations are at the forefront of societal change, driving positive impacts in communities globally. Through our expert consulting, Aim to strengthen and fortify these organizations, enabling them to achieve their fullest potential and catalyze meaningful and lasting transformations in society.
Value
Believe in the power of meticulous planning and flawless execution. Every project we undertake is a testament to our commitment to deliver unparalleled results and Upholding the highest ethical standards, we foster relationships built on trust, transparency, and mutual respect. Every interaction is a promise of our unwavering integrity.
Grant writing, grant proposal, grant writers near me, grant writing examples, grant writing for nonprofits, grant writer near me, grant proposal example, certified grant writer, fundraising, fundraising ideas, school fundraising ideas, association of fundraising professionals, nonprofit consulting, fundraising consulting firms, nonprofit consulting services, nonprofit strategic planning consultant, nonprofit consulting companies